Fairmont Lions Club > Used Eyeglasses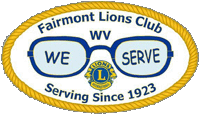 Recycle for Sight
We Recycle Used Eyeglasses
Drop-off Locations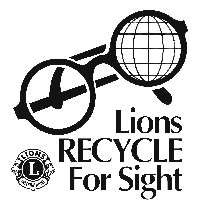 Please drop off your used eyeglasses at:

Carpenter & Ford Funeral Home
Central United Methodist Church
Eyecare One
Fairmont Eye Care
Ford Funeral Home
Kingmont Post Office
Knights of Columbus
MVB Bank (Virginia Avenue)
Price Cutter (Fairmont Avenue)
St. Peter The Fisherman Church
Valley Chapel United Methodist Church

The Fairmont Lions Club no longer maintains a collection box at Walmart in White Hall. However, the Vision Center inside Walmart collects used eyeglasses which they send to the Lions Eyeglass Recycling Center.

The Fairmont Lions Club has removed its collection box from Middletown Commons (formerly MIddletown Mall) due to ongoing construction work.

We thank you and we thank these organizations & businesses.



"WE SERVE"