Fairmont Lions Club > Newsletter (Text Only)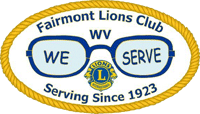 The Mane Growl
June 2020 (Abridged)
June 25th Meeting to be Held Outdoors
The June 25th meeting of the Fairmont Lions Club will take place outdoors so that we my be physically distanced, but meet together for our Installation of Officers and review/adopt a budget for the coming year. Immediately following that meeting, there may need to be a brief board of directors meeting.
We will gather at Palatine Park at 7:00 pm, Thursday. Since there will not be food, this will allow extra time to eat before you come or bring a bite to eat with you. Palatine Park does not reserve space, but there is a shelter at the parking lot behind the ampitheater that will probably be available. If not, there are other locations in the park where we can meet. You may wish to bring a lawn chair, just in case.
Because many of our members are in the vulnerable age group, we request that everyone wear a mask or face covering to protect all of our members. Nearly every day, it seems more evidence is coming out that a face covering is one of the best ways to limit the spread of the coronavirus, especially protecting those around us, but also affording some protection to the wearer as well. We will also need to properly distance from one another. No handshakes and no hugs, please, even though this is what Lions normally do. As of this writing, Mom's is still limited capacity and closing at 6:00 pm.
If, for any reason, any member that feels he or she would be safer at home, please feel free to remain at home. We would welcome a phone call or email from you. If you feel like you would like to join us, we welcome you. We do need to remember that this virus is still around. Please stay safe.
Thank You Received from LCIF
The following letter was received from Gudron Yngvaottir, Chairperson, Board of Trustees, Lions Clubs International Foundation:
"For more than 100 years, Lions have made a great impact in the lives of the most vulnerable. Your recent [club] gift enables Lions' impact to grow at the start of another century of service. Thank you for your generosity.
"We are now in the midst of Campaign 100: LCIF Empowering Service, our most ambitious campaign to date. Through Campaign 100, we will increase our service impact, fight diabetes, and expand our global causes to include childhood cancer, hunger and the protection of our environment. Your gift lights the way for Lions addressing some of the most pressing needs of our time and improving lives around the world. Thank you!
"We are grateful for your support..."
The club's annual donation to LCIF of $500 was made during the parade of checks at the District 29L Conference.
Club Receives First Place in District Governor's Contest
The Fairmont Lions Club came in first place in the District Governor's Contest this year for clubs with 21-35 members. Second place in this category went to Morgantown Lions Club and third place went to Southeast Huntington Lions Club. First place in clubs of 20 or fewer members went to Vienna Lions Club, while first place in clubs of 36 or more members went to Wheeling Lions Club. Awards will be presented at the cabinet recognition banquet or mailed to the club.
Input Needed from Club Members
In April, club members would have cleaned the rail trail from Fairmont to Monongah. However, due to the Stay at Home order, this was not done at that time. Now, we should be able to clean trash along the trail safely. We need to know what day and time would work best. Please advise.
Club Approves Applications for Eyeglasses
The club voted by email and by phone in early June to approve up to 10 applications for eyeglasses.
Thank You From WVU School of Medicine
"On Behalf of the children we serve through our summer camp program, Camp Winaca Hemo Von, we would like to thank the Lions Clubs of West Virginia for their support of our summer camp program through gift card donations...
"The gift cards you have provided will go to our [virtual Camp-in-a-Box] campers so they can purchase food supplies to go along with some of the planned camp activities like 'How to Make a Camp Grilled Cheese Sandwich' which is a video recorded session by Chef Pete, the camp chef. In addition, we will be holding a virtual campfire and want families to be able to make s'mores (in the oven) during campfire... We know some of our families may be struggling during this time and we wanted to insure their child(ren) could fully participate in all the camp activities.
"Camp serves children ages 7-17 from throughout West Virginia and surrounding states with either a cancer diagnosis or a bleeding disorder. ...We are planning on 57 campers as well as their siblings and parents through our Camp-in-a-Box summer camp program. We truly appreciate the West Virginia Lions Club's generosity and for helping make camp as special as possible for our campers."
The letter was signed by the Pediatric Hematology Oncology Team, Pediatric Blood and Cancer Center, WVU Medicine Women's and Children's Hospital.
The club also received a card of appreciation from PCC Cindy Glass, who organized the Lions' statewide response.
2019-2020 Fairmont Lions Club Service Activities July 1, 2019 - June 30, 2020

People Served: 5,651
Service Activities Completed: 62
Volunteer Hours: 746
Funds Donated: $2,726
Calendar
June 25 Meeting 7:00 pm Palatine Park
July 9 Business Meeting (To be determined)
July 23 Meeting (To be determined)
This Issue's Quote
"A smile is the shortest distance between two people" —Victor Borge
Just A Lion Or Two
Three of our members competed in the recent primaries. We congratulate Joey Garcia and Guy Ward for their successes and we thank Nick Fantasia for his eagerness to serve.
Columbus Carpenter is back home following a procedure.
"WE SERVE"